Businesses need continued monitoring and evaluation of operations and policies to stay competent. Business intelligence and business analytics are processes that identify trends in past and current business data and predict future outcomes as well.
A large volume of data is generated by businesses and this data can be used to examine different facets of an organization. It is important to understand current and past performance in sufficient depth so that strategies and processes can be tweaked or revamped to optimize operations and maximize profits. Predictions of future performance that are extrapolated from existing data are also important for the same. Business analytics services and plenty of software tools are available, which can help in business data reporting and analysis so that actionable inferences can be made from the overwhelming amount of data.
We, at NB Business Consulting Group, can analyze various aspects of your organization such as structure, accounting, and logistical practices, IT systems, and others, and devise actionable solutions to help maintain your competitive edge.
What is the Difference Between Business Intelligence and Business Analytics?
Business intelligence and business analytics are data management solutions that analyze historical and contemporary data, glean insights into trends, and recognize patterns that may need to be altered.
Business intelligence involves collecting and analyzing past and current data that is generated by business operations. It will identify trends and provide a comprehensive "big picture" about the strengths and weaknesses of your business. The results of business intelligence gathering will help you see where your business goals are met and where you may need to alter strategy or make processes more efficient. It is descriptive in nature. It is broad in scope, summarizes what has happened and what is currently going on, and helps with business strategy at a high level.
Business analytics is a subset of business intelligence. It uses data mining and modeling tools and methodologies to predict future outcomes from current data. It is predictive and in-depth. While business intelligence tells you what has happened, business analytics tells you how and why those trends occurred. Analytics will give you an insight into positive patterns in your business operations that have increased your productivity, efficiency, or revenue. This will help you decide which practices to retain and replicate. It will show you negative trends, if any, which expose practices that could be draining your resources. As a result, you can alter these procedures to make your operations more efficient.
At NB Business Consulting Group, we have an extensive list of services to delve into your business data, make fact-based inferences, and recognize trends that can help you make informed decisions about your business models.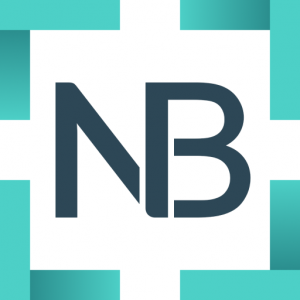 Let Us Provide You With Business Tools and Guidance for Optimum Success
We Are Highly Skilled in Reporting
Our expertise includes, but is not limited to:
Sales Agent Performance
Marketing Channels & Sources Performance
Payroll Reports
Commission Structures
Lead & Opportunity Pipelines
Cash Flow Forecasting
Inventory Management
Accounting Reports
Product Breakdowns
And Countless More