Prior to the Internet, companies would send people door-to-door to generate massive brand exposure, develop relationships with paying clients and ultimately to sell a vast array of different products. In its own way, people from that era who were engaged in the art of marketing and sales thought of themselves as being far more socially engaged than people tend to be today. Their approach to marketing was so influential that it still provokes even some younger network marketers to believe that engaging in the development of face-to-face business relationships, while closing the deal with a firm handshake, is the only way reliable business should be done today.
The problem with this mindset is that times have changed so significantly that a chasm has formed between those who prefer this antiquated system of doing business and the way modern, younger consumers perceive how business should be conducted. In fact, people who now grow up as digital natives even tend to view the whole notion of driving from one bricks-and-mortar store to another, as a method of shopping, to be an outdated concept. This perception is further reinforced by the fact that the increase in curbside delivery services makes having to leave home to acquire goods and products another obsolete endeavor, because how business is done depends more on marketing and transactions taking place deep within the digital domain.
As far as the growing population of digital natives are concerned, life experiences and engaging with companies is something that rightfully takes place within the online landscape from behind a computer monitor or the screen of their smartphone. These consumers, therefore, tend only to be interested in varying degrees of engagement within the digital environment to which they feel most at home. This is why it is so essential for businesses wanting to connect with this segment of the consumer base to develop strategies for reaching out to the vast throngs of modern consumers which spend most of their time lurking about on social media platforms.
What Is Social Media Marketing?
In order to effectively do business online, companies need to obtain wide spread brand exposure and build meaningful relationships with other online users. Fortunately, social media-based websites and platforms exist for the purpose of facilitating these types of activities. It is as if the various social media companies somehow knew that your business could benefit from being put in direct contact with vast pipelines of endless online traffic willing to view your company's digital content. A decent portion of traffic on social media sites and platforms are even seeking out companies like yours with which to rapidly develop solid relationships. This makes social media marketing a virtual goldmine to any company with a vision to attract customers for generating massive sales.
Unfortunately, every new social media channel your company joins introduces another social media account that must be maintained and regularly updated with new, engaging content. Some of these social media apps and websites require a greater learning curve than others to be proficient in for use in business-related marketing purposes. It turns out that simply filling out profiles and slapping together skimpy, social media derived company pages is never enough to milk these resources for what they have to offer. To make matters worse, other major companies have entire teams of dedicated social media experts furiously competing for the attention of as many users on these social media hubs as they can reach.
When entrepreneurs see firsthand what is involved to leverage such huge profit potential on social media platforms, the task before them can become overwhelming. A lot of small and mid-sized companies cannot afford to put scores of people on their payroll to do the heavy lifting required to manage such a large social media marketing endeavor; however, they can't afford to commit part way to the process, be spread too thin and miss out on countless connections and lucrative sales either. This is why these businesses turn to NBBC Group for intelligent, cutting edge, social media marketing services and management solutions. If you find that your business is falling behind trying to keep up with the ever-growing strain of all its social media-based marketing demands, then please give us a call today.
The Most Popular Social Media Channels for Marketing
The following are some of the hottest social media hubs around, and they are resources that should be tapped for their great profit potential.
Facebook
– What started out as a platform for connecting people around the world has grown into the largest social networking hub on the Internet. Not only does Facebook provide companies with some of the best targeted ad campaigns in existence, but it puts businesses in touch with consumers and also with their personal network of friends.
Instagram
– They say a picture paints a thousand words, and Instagram was designed to do precisely that. Like most users, businesses can use Instagram to display photographic and video-related content which they desire to be viewed, liked and shared by other users on the social media platform.
Twitter
– Twitter was built around the idea of giving people 140-characters to say virtually anything they want. The beauty of Twitter is that people following a company's profile can retweet the company's tweets, and this will sometimes produce a viral cascade of individuals retweeting your company's short statement to millions of other users far beyond your direct sphere of followers.
Google My Business
– When companies want to be found, they use Google My Business to make their presence known to local and international online markets. This service helps companies to become more searchable, allows them a way to establish their locations through the use of maps and provides companies with the means to tell their story in a powerful way.
YouTube
– Thousands of companies put together channels on YouTube to reach out to people interested in their products and services through a growing repository of video content. Subscribers to a company's channel receive a notification the moment a new video is uploaded to the channel for viewing. These videos often contain product demonstrations, useful information related to what the company is about and other relevant content. Also, YouTube's comment section is amazing for generating tons of useful feedback from subscribers about how a company's brand and products are being received.
LinkedIn
– The social network for professional, career minded individuals, LinkedIn, is an excellent site for making valuable connections with other business owners and for building a solid customer base. Businesses can also have their employees linked to their company which makes these individuals easier to communicate with by interested parties. Additionally, LinkedIn is a great place where a company can provide useful content about products, industry-related news and so much more.
Pinterest
– If you can imagine having a highly organized bulletin board with pins, then Pinterest is digitally oriented around this concept. It has social networking features, and it also provides the ability to allow a company to associate graphic images with the types of projects or other social media content being represented.
Our Social Media Marketing Services Include:
A Social Media Audit
We begin our task with an audit of the client's current social media channels. Next, we cross reference this information with the goals the client is attempting to achieve through the use of the social media strategies the client is already employing. We also take a close look at the target audience the client is seeking to connect with to determine if the current approach is working or not. If key changes need to be carried out, then we will consult with the client to let them know about our recommendations.
Social Media Network Setup and Optimization
If the client has not already set up their social media channels, then our first order of business is to set these channels up. We will also optimize them using best practices. In terms of ownership, the channels will be fully owned by the client, not NBBC Group. Our function is to serve the client in a management capacity as concerns their social media accounts.
Dedicated Social Media Manager
NBBC Group pairs each client up with their own dedicated social media specialist. This individual serves as the client's sole point of contact. They also take on the duties of managing the client's social media accounts, making sure the client's social media marketing campaign is operating within acceptable parameters to the client's satisfaction.
Social Posting
Part of the social media management duties include posting the following types of content:
Original Social Media Posts
Custom Images
Cover and Profile Photo Design
Data Driven Social Strategy
The overall direction of our client's social media marketing strategy depends heavily on analysis performed on relevant data. The following are a couple key areas where this plays a significant role.
Boosted Ad Management – When a post on your Facebook business page starts to lose views, the boost feature allows this post to be circulated in the feeds of a wider audience to revive interest in the ad. This is not a normal type of ad, so it does not have all the same customization features available to it as a normal Facebook ad. Boosted ads can be integrated into a client's ongoing ad campaigns. We will carry out research on the targeted audience and, along with the client's goals, formulate a custom ad campaign that aims to increase the client's ROI.
Monthly Reports – Each month the client will receive a report which details how things are progressing with their company's social media marketing campaigns. Hence, the client will be kept in the loop concerning how successful these campaigns have been running. They will also be made aware of any emerging problems indicated by the data.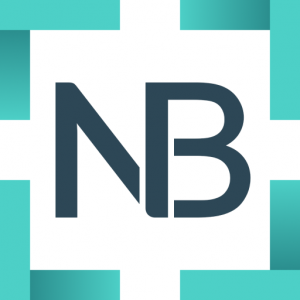 Let Us Provide You With Business Tools and Guidance for Optimum Success
Choosing the Right Social Media Marketing Agency
When it comes to your company's web presence being felt across the domain of social media, this is the factor that will leave lasting impressions in the minds of those who come to know your company and its brand. For optimal success, you never want to leave this aspect of marketing in the hands of amateurs—especially when your company could be exceeding expectations with the right team of social media marketing services experts leading the way. Contact NBBC Group today, we guarantee you will be satisfied with our results.