Whether it's a site we developed, an already existing site, or a brand new site you designed or someone designed for you, we will host it! Hosting your site on our private server ensures its overall security and performance. Our hosting services includes:
SSL certificate (marking your site as secure)
Cloudflare Protection (keeping your domain, IP, and registration details private)
Constant Monitoring to prevent any site downtime
Our private servers are better than most of the other hosting providers in terms of speed and performance (faster load time and navigation)
What is Web Hosting?
Web hosting is a service that offers individuals and organizations a platform where they can store website files while ensuring they can be accessed online.
You can rent a space on the server space and store your website data there, such as CSS and HTML files. You can also store media content; anyone with an internet connection can access your website.
Web hosts usually provide these website services. Web hosts are businesses configuring, maintaining, and running the physical servers that usually host the websites.
Web hosting may seem difficult; however, it is easy to grasp the intricacies and concepts easily since we're going to delve further into this topic below.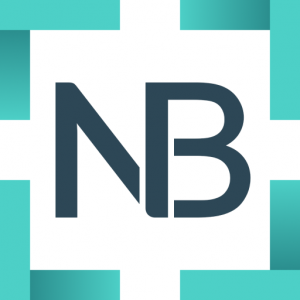 Let Us Provide You With Business Tools and Guidance for Optimum Success
What is the difference between web hosting and a domain name?
Web hosting and domain names are usually purchased together; however, they're different entities.
The major differences between web hosting and domain name include:
• It is impossible to create a website without a domain name; however, you can have a domain name even without creating a website.
• Web hosting refers to where the files on your website are stored. On the other hand, the domain name is the storage location where your website files are stored.
How Does Web Hosting Work?
Web hosts provide and maintain stable storage spaces, which secures the data on hardware called web servers.To ensure that your website is accessible to everyone, you should store it on a server connected to the internet. If someone wants to view the website, they will key in your URL into the browser and be connected to the server hosting your website. After this happens, the server will send files that make up the website. If the host capacity isn't large enough or is not properly maintained, websites may behave unpredictably, which could negatively impact your business. When setting up a website, you must choose a reputable web host and purchase a plan. The plan gives you access to the server where you'll store your website files. When the files are uploaded, anyone can view your website when they type in your URL on their browser.
Why is Web Hosting Important?
Web hosting enables you to put a website online. Without web hosting, you would be tasked with finding a way to host the website on your own, which would be expensive and difficult.
Additionally, web hosting offers you a place to store the files on your website. After creating a website, you'll need to store images and individual files that usually make up the website. The files are normally stored on web servers provided by the web hosting provider.
Web hosting ensures you access certain services and tools that can make managing and creating a website easier. For instance, most web hosting providers offer website building services that allow people to create a website without any design or programming experience.
Some web hosting providers also offer tools that make it easy to manage a website, such as databases and email services.
Some of the things you should consider when looking for a web hosting services include:
1) Reliability
Reliability is an important factor to consider since the website needs to run throughout with minimal hitches. The uptime is expressed as a percentage, which can be 99.99%. Always check the uptime first as you look for the best web hosting services.
2) Performance
The performance factor is important since you need to ensure your website doesn't take too long to load, or visitors will give up and they'll go ahead and check other websites. Look for web hosting services that can guarantee fast speeds.
3) Customer Support
If something is wrong with your website, you should reach out to customer support, who will help fix the underlying issue. For a seamless experience, look for a web hosting platform that offers 24/7 customer support, such that you can get assistance at any given moment.
4) Security
Ensure the web hosting service you have chosen offers different security features such as DDoS protection and malware scanning. Such security features ensure your website is safe from attacks launched by hackers.
What are the Types of Web Hosting Services?
There are different web hosting services, including VPS, shared, cloud, reseller, and dedicated hosting. Let's look into each type of web hosting below.
Shared Hosting
Shared hosting is cost-effective and a suitable choice for entry-level or small websites.
As for shared hosting, you'll share resources with different websites hosted on a single server. It works since most websites don't need an entire server to run independently. Shared hosting is also affordable since it involves splitting resources.
For each website being hosted on the server, there will be a limited number of resources, and the specific hosting plan will define them.
The only issue with shared hosting is that when one of the websites has a traffic spike, it will result in performance issues, and all the other sites on the server will be affected. Unfortunately, such issues are not under your control.
So, even if shared hosting is cost-effective, there is a need to consider the drawbacks. After all, the main focus is on ensuring your website visitors have a seamless experience such that they will be coming back for more.
VPS Hosting
VPS is the abbreviation for a virtual private server. For VPS hosting, the website usually outgrows the shared plan. If you're using a shared plan, you can easily upgrade to VPS hosting.
For virtual private servers, you'll be sharing one server with other websites; however, compared to shared hosting, the number of websites will be lower.
The main server is usually split into numerous virtual servers. The virtual servers can also be customized.
With VPS hosting, your website will perform better since there is access to more resources. It means you'll gain from higher uptime rates and faster loading times. Also, there is no need to worry about your website crashing.
Dedicated Hosting
Dedicated servers are a more viable choice since they belong to you at an individual level. You'll get more benefits from dedicated hosting because of faster speeds and more uptime. However, you need to part with a significant sum of money.
You also have complete technical control over the server's settings on a dedicated server. You can choose the configurations, software, and everything else you need. Also, with a dedicated server, there is no need to worry about traffic affecting the performance of your website.
Cloud Hosting
Cloud hosting is like an improved version of VPS hosting but more cost-effective. With cloud hosting, you have access to plans with numerous remote servers. Every server has a particular responsibility. If one server encounters an issue, the others on the network will assume all the responsibilities. Compared to traditional hosting, such factors have contributed to cloud hosting being more appealing since your site will run throughout and perform well.
That makes cloud web hosting an appealing alternative to traditional web hosting.
Reseller Hosting
Reseller hosting entails selling hosting services to a client. You may have to look elsewhere when building a small website, or you want to host a website individually. However, you should look into reseller hosting when you want to sell hosting to different websites.
For reseller hosting, you'll purchase hosting from a provider and resell the services to different clients. As a reseller, you can choose pricing options for your clientele. Your profit margins will also be significant since you're paying the provider at a wholesale rate.
Cloud hosting is a suitable option if your website has fluctuating resource needs and you're looking for the best web hosting services.
Choosing the Best Web Hosting Provider
The best web hosting services are a necessity to website owners who need good performance and high uptime; this is why you should hire us since we offer quality hosting services, meaning you won't have to worry about issues such as traffic affecting your website based on the web hosting plan you have chosen. Also, our customer support is available throughout, so if you were to encounter an issue, our team will solve it promptly.