If you are looking to give your business website a major facelift for the better, then a highly responsive WordPress experience can dazzle your customers in ways an ordinary website simply cannot. The most beautiful and functional websites are developed by seasoned professionals. Anything less could easily turn into a marketing disaster for a company while it is trying to do business online. We want to prevent that from happening to your company. Companies that are in business to do it right hire a WordPress website development company to build them a stunning WordPress site that everyone is satisfied with concerning the way it looks, the way it feels and the way it converts leads to sales.
What is a WordPress Development Company?
In the beginning of Internet website development, people would spend weeks learning how to code HTML and other back end languages to get a simple website working online. As the Internet grew, eventually this process became more sophisticated with the addition of CSS, Java Script and a host of other computer language requirements to keep a website evolving with ever changing standards. Front end and back end development were essential skills that had to be learned to maintain a basic website, and this was not including any special features like integrating a shopping cart, video clips, ad management and other business-related aspects.
WordPress was a platform developed to help manage some of the complexity of this process, but a person still had to have some fairly sophisticated programming skills to get things to work right inside the WordPress environment. Where entrepreneurs and business-owners faced the greatest challenges arose from the fact that most of them are not highly trained programmers with years of website design and development experience under their belt. Most of these individuals simply want to spend more time operating their business, not being strapped with all the hassle of designing, developing and managing their company website.
Seeing this great need, NB Business Consulting Group put together an exceptional WordPress website development company. This venture aimed to provide businesses of any size with the technical online support they need to bring their WordPress website project from the initial idea stages through to the finished product. This is why we invite you to take a look at some of the projects we have completed to better understand how we can benefit your business with a WordPress solution that will help your online business stand out in its industry.
The term, CMS, refers to a Content Management System. A CMS is a platform like WordPress which was designed to make it easier to put a website together without having to do all the heavy lifting when it comes to coding the site. In some ways, these CMS platforms did make it easier to do more with a website without having to code absolutely everything into place. However, the unfortunate reality is that to truly get the most out of these platforms still requires a significant amount of programming skill by the individual or team developing a website. It also requires a lot of code troubleshooting, because no CMS is perfect when it comes to accepting user code. Sometimes the code a person writes will not play well with the CMS, and this can produce a lot of frustration for people who are not trained in coding best practices, or those who do not know the unique quirks that come with working with a platform like WordPress.
When it comes to CMS platforms, WordPress is one of the most popularly used CMS platforms around. One of the favorite online activities that made WordPress so popular early in its development was the advent of blogging. The rapid growth of the blogosphere was heavily rooted in WordPress users who helped to push online content management to a whole new level. WordPress grew to be so much more than a simple blogging tool for amateur bloggers.
Today, WordPress has evolved into a far richer CMS platform. The development of user plugins has made it more convenient for website designers and developers to morph the functionality of the WordPress environment into all kinds of useful websites for hobbyists and entrepreneurs alike. Everyone from professional foodies to attorneys are using WordPress these days to develop websites that become the digital face of their passionate projects and professional companies.
One of the key features of WordPress is its administrative dashboard. This not only allowed the site admin to have control over content on the site, such as posting blog entries and moderating user comments, but it made it possible for site administrators to also give other people access to submit content relevant to a WordPress site to help draw more traffic to that site. This is a highly lucrative feature that can help bring more leads to a business-related website with the hope of producing more conversions to increase sales volume for that business.
WordPress Website Development Process
The WordPress development process we use involves four primary stages as follows:
1. Onboarding
NBBC Group clients are introduced to a project manager who will schedule a call aimed towards discussing the client's vision for their business's WordPress website. The team assigned to the project will be there to provide recommendations, ideas and even discuss the creative assets involved in helping the client's vision come to life within the WordPress environment. In addition, any questions or concerns the client has will then be addressed in a professional manner.
2. Designing
The next phase of the project is to begin designing the client's website. This process is done in pieces to ensure that the client is satisfied with each step. First the team will do a mockup of the home page. Once completed, the idea will be sent to the client for feedback and approval. Next, we work up a design model for the internal pages of the website. This includes the About Us, Contact Us and other relevant pages. Again, the ideas are sent to the client for feedback and approval. This process continues until the workflow of the website is completely put through the design process to the client's satisfaction. Finally, once the client gives their approval, the next step is to prepare the website design for the programming phase.
3. Programming
Generally, the programming phase is the longest phase of the project. This is when programmers begin to code the website with all its varied functionality. The more complex the design, the longer it will typically take to render the code that executes that design into a working demo site. Next, a SEO expert then combs over the site to ensure everything SEO-related is being done with best practices in mind. When this is finalized, then the results are presented to the client for review, feedback and approval. If everything is to the client's satisfaction, then we proceed to the launch phase of the project.
4. Launching
The day the client has been waiting for is finally here. After they approve the demo site, the launch of their new WordPress site is typically live for business within 72-hours. In most cases, the site will be active well before the 72-hour mark.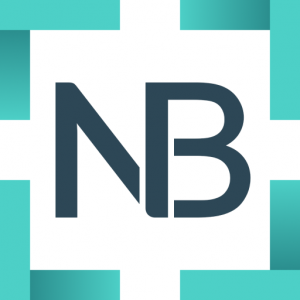 Let Us Provide You With Business Tools and Guidance for Optimum Success
Working with the Right Team
In order to get a WordPress site for a business up and running smoothly and on time, this depends on a team of experts with the right experience to make these kinds of technical miracles happen. It is also important to work with the right team to ensure that any repairs or rapid changes a client needs made to their company website will not unnecessarily disrupt the flow of business, but can provide the technical and professional support the client needs as their online business pushes to reach greater levels of online success.
If you are ready to see what our team can do for your company's WordPress project, then do not hesitate to contact NBBC Group today.