Having a unique presence on the web is essential for a law firm that wants to stand out from the competition. Targeting and attracting the right type of clients presents an excellent way to keep building a solid reputation. At NBBC Group, we have an experienced law firm web design team, developers and SEO specialists who can assist you through the process required to help you achieve your vision and goals.
Planning For Your Law Firm Web Design
Providing your law firm with a professional image and long-term digital asset is completed by utilizing our five-step process:
1. Exploring Your Vision
We'll begin the process by discussing your business goals and help you determine how you'd like to spotlight your areas of expertise. If you're a single attorney practicing in a smaller niche, our designers can work with you to identify your particular style of branding. Do you have specific creative preferences or technical assets you'd like to incorporate into your website? Our team of designers would be happy to explore different ways to include those aspects into the navigation and aesthetic appeal of each page.
We believe in opening a clear line of communication to hash out your vision. Obtaining the ideas needed to assist in creating a roadmap helps streamline the entire process and should provide you with a valuable online platform when the project is completed. See our latest projects to get a good idea of what we can do.
2. Creating a Strategy
Forming a solid strategy for creating your unique web presence involves assessing what you currently have and conducting an analysis of your competition. Taking this action assists us in bringing your vision to life and also helps make sure the marketing for your business is successful.
Using the vision and goals communicated in the first step helps us understand the purpose of your new site or redesign and the measurable outcomes you'd like to achieve. Understanding your message and unique value proposition makes it more straightforward and efficient to position you among legal professionals who are marketing online.
We understand our law firm clients are coming to us with different levels of experience, which might range from being well-established to beginning a new practice. With either position, it's essential to avoid common marketing problems that can quickly change the attitude of a prospective client from positive to negative. Paying attention to the right way to represent your firm online during the strategy stage helps boost the odds for success. Our web designers know how to provide critical factors, such as quality content, SEO-friendly URL structure, correct geographical coverage as well as several other vital aspects. Check out our portfolio to see how we've helped other professionals achieve their online marketing goals.
3. Focusing on Your Design
Along with the marketing strategy we prepare, we use your vision as a guide to develop a custom design. This initial design concept is created as a mock-up that we share with you for review before moving any further into development. As a client, you can be as involved or uninvolved in the development process as you'd like.
The coding requirements for your law firm website is performed by experienced developers who understand how important it is to make sure each page of your site loads quickly. During the design stage, we'll implement the ability to view your content by using a desktop or mobile device. You never know how a prospective client might start their search when they're looking for legal assistance with a personal injury case or real estate issue. Creating a website layout that's intuitive and appealing is critical.
4. Implementing Proper SEO
Completing onsite optimization is just as important as utilizing off-site techniques. There's no point in having a website if no one can find it! We optimize your content and other elements to help get your website ranking highly on Google's search engine results page. Higher ranking websites means more clicks and more clicks should help provide more business!
The SEO specialists here at the NB Business Consulting Group know how vital it is to implement only the best techniques and methods. Keeping abreast of the current best practices used for SEO helps us make sure your website receives prospective clients who are searching for an IP attorney or law firm that can help them with their case involving a dog bite accident.
Implementing SEO can help provide a better user experience and act as a primary source of leads. As an attorney, it's highly likely you use specific tactics to help ensure your cases end successfully. Utilizing SEO has been shown to provide a higher close rate than other marketing strategies. This statistic is probably no real surprise as having a high ranking website produces more clicks, which equals the ability to convert more prospective clients.
5. Completing Content Creation
Whether you're a large law firm or small boutique, we offer custom SEO content that's designed to highlight your experience and expertise. When an individual turns to the internet to find a lawyer, we want to help make sure your website contains the type of valuable content required to convert them into a client.
The information provided will likely include details about your legal practice, brief bios highlighting each attorney's achievements or experience, introductory information and clear call to action sequences inviting prospective clients to contact you for a free consultation.
Implementing effective content marketing should help bring more traffic to your site and keep prospective clients interested. We understand how to help create quality content to educate new clients or help build brand awareness for your practice. Providing good content helps you build trust and foster a stronger relationship with a potential client.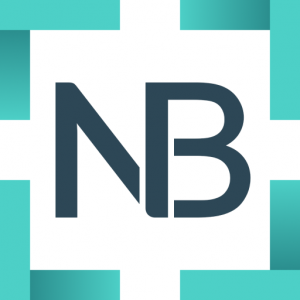 Let Us Provide You With Business Tools and Guidance for Optimum Success
Work With A Law Firm Web Design Team That Delivers
Working with a first-class law firm web design team and SEO specialists here at NBBC Group should help ensure you receive the positive results and conversions your law firm is looking for. Helping legal professionals stand out from the crowd is one of our specialties. Contact us today to discuss your vision and get a FREE proposal.